ICOH calls for a strong global effort to promote occupational safety and health strategies to prevent TB in high-risk worker populations
Despite decades of global efforts to end tuberculosis (TB), it is still 9
th
in the top ten causes of death globally, with 10.4 million new cases occurring in 2016. ICOH seeks to bring governments, decision makers, and global health funders on board to recognize that health workers and workers exposed to silica dust are at significantly increased risk for TB and that this occupational risk can be reduced through comprehensive strategies.
Read more
---
World Day for Safety and Health at Work: 28 April 2018
The International Commission on Occupational Health strongly supports the ILO SafeDay and combined World Day against Child Labour on 28 April. Both causes - elimination of child labour and Safety and Health at work - are in the heart of ICOH ethical, evidence-based and engagement oriented approach.
ICOH President, Dr. Takala, stated the ICOH declaration for the World Day for Safety and Health at Work of 28 April 2018.
Read more
.
---
ICOH President Dr. Takala recognized with The Dr. Irving Selikoff Lifetime Achievement Award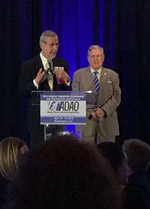 The ICOH President Dr. Jukka Takala has received the prestigious Dr. Irving Selikoff Lifetime Achievement Award from Asbestos Disease Awareness Organization, in honor of his tireless dedication to increasing awareness about asbestos to eliminate diseases and for research that leads to a cure.
Dr Richard Lemen, US Assistant Surgeon General emeritus handed over the Award, a recognition of Lifetime Achievement of also all global co-colleagues.
---
ICOH 2018 - Announcement of the ICOH General Assembly
We are approaching the Congress in Dublin with large attendance. All the ICOH members in good standing are invited to participate in the General Assembly scheduled for Sunday 29 April 2018, Wicklow Hall 2, second floor,
Convention Centre Dublin Spencer Dock, N Wall Quay, North Dock, Dublin 1, Ireland.
The first meeting call will be at 13:30; The second meeting call will be at 14:00. Check in time will start at 13:00.
Information about the Congress are available at
http://icoh2018.org/2018/
---
ICOH 2018 Congress programme now online
We are glad to announce the release of the full ICOH 2018 Congress programme.
The theme is "Occupational Health and Wellbeing: linking research to practice" and includes 11 plenary and 32 semi-plenary invited presentations.
Plenary and Semi-Plenary sessions will encompass a wide range of the latest topics with details of the speakers and their presentations available on
wwww.icoh2018.org
.
Read more
---
Bid Submission ICOH 2024 - Candidates countries
The elections to determine the venue of ICOH 2024 Congress will take place at ICOH 2018 in Dublin (April 29 – May 4), after presentations by proposed host countries and taking into consideration the recommendation of the Board (Article 6, section 1 of the Constitution).
Read more
---
International Newsletter on Occupational Safety and Health now published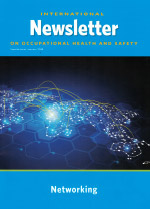 The Special Issue of the OSH Newsletter is published through the collaborative effort of the ILO, the International Commission on Occupational Health (ICOH), and the Department of Public Health / Occupational Health of Helsinki University (HU).
Read more
---
Information on Bid Submission for ICOH 2024 Congress
Deadline: January 28, 2018
The procedure for bid submission to compete for the venue of future ICOH congresses is indicated in Bye-Law 7, Section 1 that reads:
"Applications for hosting an International Congress should reach the ICOH office at least three months before the first General Assembly of the next International Congress and be signed by at least five members of ICOH in good standing of that country".
Read more
---
Dr. Leslie Nickels passed away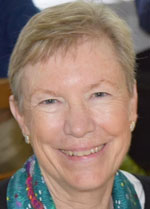 It is with great sadness that we announce that Dr. Leslie Nickels, Chair of the ICOH Scientific Committee on History of Prevention of Occupational and Environmental Diseases (2015-2018), passed away on November 27, 2017, with her loving husband and two daughters at her side. Leslie had been fighting a brave battle against cancer for a number of years, but this did not deter her from her passion for, and valuable contributions to, global occupational and environmental health.
Read more
---
ICOH Statement presented at WHO Executive Board Special Session on the Draft Thirteenth General Programme of Work (GPW13)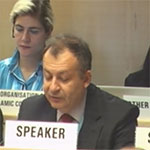 ICOH Secretary-General Prof. Sergio Iavicoli presented the ICOH Statement on the Draft Thirteenth General Programme of Work at the WHO Executive Board Special Session on November 22, 2017.
The statement has been endorsed by the International Occupational Hygiene Association (IOHA).
Read the full text of the statement
---