---
---
WHO's call for Consultant - Technical Editor/Writer
Within the frame of the development of the joint estimates of the World Health Organization (WHO) and the International Labour Organization (ILO) of the work-related burden of disease and injury (WHO/ILO Joint Estimates), WHO is looking for a an outstanding scientific editor or writer with a track record in publishing in academic journals.
Read more
---
ICOH Heritage Repository of all Congress proceedings online
As a result of a two-year project, the ICOH Heritage Repository has been released. The Repository is a large digital archive created to preserve and share at the same time a precious heritage in the field of international occupational health, also relevant from the historiographical point of view. It consists of all the congress proceedings of the 32 ICOH Congresses, starting from ICOH foundation in 1906 to the present time. The Repository includes more than 20,000 scientific papers available for download in Acrobat Reader format and more than 50,000 authors listed. Therefore, the Repository represents the most complete collection of scientific contributions in Occupational Medicine available today. The Repository is accessible from a dedicated box in the homepage of the ICOH website.
---
---
ICOH 2021 Congress – First announcement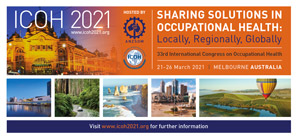 We are pleased to inform you that the First Announcement of the ICOH 2021 Congress has been released.
The ICOH 2021 Congress will be held in Melbourne, Australia from 21 to 26 March 2021.
Read more
---
---
ICOH Secretary-General at International Conference of Occupational Health Services – Taipei, September 2-3, 2019
The ICOH Secretary-General Prof. Sergio Iavicoli was invited as a speaker to the International Conference of Occupational Health Services, an event with a focus on mental health, held in Taipei on September 2-3, 2019. On this occasion, Prof. Iavicoli gave two lectures on mental health, one on work-related stress and the other on psychosocial risk factors.
---
ICOH Officers meeting in Johannesburg, South Africa - August 3-4, 2019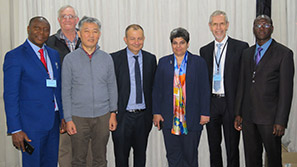 An ICOH Officers meeting was held in Johannesburg, South Africa on August 3-4, 2019, in conjunction with the SASOM-MEDICHEM Joint Congress 2019.
The meeting aimed at a review of the progress of the ICOH activities, including the work of National Secretaries and Scientific Committees, and planning of the next actions. The Officers also discussed the main issues in preparation of the next ICOH 2021 Congress and the Midterm meeting to be held in 2020.
Read more
---
Prof. Marko Saric passed away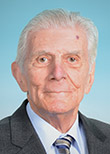 It is with great sadness that we announce the passing away of the ICOH Honorary Member Professor, Academician, Marko Saric of Croatia. Marko was a distinguished professor, Institute Director and Academician in Croatia, in the famous Institute for Medical Research and Occupational Health, Andrea Stampar School of Medicine.
Read more
---
CONFERENCES
31 August - 3 September 2020

Montréal, Canada

28th International Symposium on Epidemiology in Occupational Health (EPICOH)

Read more

12-14 November 2020

Yonsei Severance Hospital, Seoul, Republic of Korea

Joint conference of Occupational Medicine and 23rd Asian Congress on Occupational Health

Read more

6 - 11 February 2022

Melbourne, Australia

33rd International Congress on Occupational Health – ICOH 2022

Read more