Dublin Statement on Occupational Health
The 32
nd
International Congress on Occupational Health in Dublin on Friday May 4
th
, 2018, adopted the Dublin Statement on Occupational Health, which expressed the commitment of ICOH to take action for prevention of occupational cancer and Asbestos-related diseases (ARDs) in collaboration with other relevant international actors. The statement was signed by Dr. Martin Hogan, president of the ICOH Congress 2018 and Dr. Jukka Takala, president of ICOH.
Read more
---
ICOH Life Achievement Award to Prof. Bengt Knave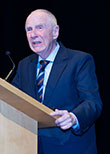 Prof Bengt Knave was the recipient of the ICOH Life Achievement Award presented at the 32nd ICOH Congress during the Opening Ceremony on 29 April 2018 in recognition of 25 years of commitment and support within the ICOH community. Prof Knave was President of ICOH from 2000 to 2003 and organizer of the 1996 Congress in Stockholm, Sweden.
---
---
---
Marrakesh, Morocco, elected as venue of the 34th ICOH International Congress on Occupational Health.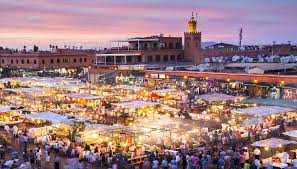 The 34
th
ICOH International Congress will be held in 2024 in Marrakesh, Morocco, as a result of the vote held in Dublin in conjunction with the 32nd ICOH Congress.
---
CONFERENCES
12 - 13 September 2018

Leuven, Belgium

Employability in the 21st Century - 2nd International Conference on Sustainable Employability

Read more