Dublin, Ireland, elected as venue of the 32nd ICOH international congress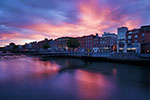 ICOH′s 32nd International Congress will be held in 2018 in Dublin, Ireland as a result of the vote held in Cancun in conjunction to the 30th ICOH Congress.
---
ICOH Cancun Charter on Occupation Health for all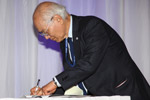 During the Second General Assembly on March 23rd 2012, Prof. Jorma Rantanen presented the Cancun Charter on Occupational Health for all as key document among the outputs of the successful Congress held in Cancun.
The Cancun Charter has been signed by the ICOH Past President Prof. Jorma Rantanen, the ICOH President Dr. Kazutaka Kogi, the ICOH Secretary General Dr. Sergio Iavicoli and the ICOH 2012 Congress President Dr. Jorge Morales Camino.
Click here to read the text
.
---
---
ICOH Life Achievement Award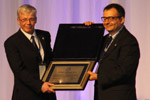 During the Opening Ceremony of the ICOH 2012 Congress in Cancun, the ICOH Secretary General, Dr. Sergio Iavicoli, awarded Prof. Jorma Rantanen, ICOH Past President, in recognition of his outstanding contribution to research impact on prevention and policies in the field of Occupational Safety and Health and of his remarkable and excellent support to ICOH revitalization and impact at international level worldwide.
---
ICOH CONGRESS 2012 – Cancun, Mexico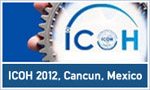 From 18th to 23rd March 2012 the ICOH Congress 2012 took place in Cancun, Mexico.
The Congress had a great success thanks to the attendance of 1745 participants among professionals and students in OHS field and over 1000 scientific contributions.
The varied and high qualified scientific programme determined a serious commitment and stimulated a real interest by all the participants.
Additionally, it has been an important occasion to share experiences and acknowledgement on Occupational Health field and to increase ICOH membership as an high number of new members was recruited during the Congress.
A warm thanks goes to the Organizing Committee and all those people who dedicated time and hard work to organize this successful event.
Participants can be able to print attendance certificate using ICOH 2012 website.
---
CONFERENCES
21 - 22 March 2018

Copenhagen, Denmark

Indoor Air Quality and Acute Health Effects in Offices

Read more

29 April - 4 May 2018

Convention Centre Dublin, Dublin, Ireland

32nd International Congress on Occupational Health - ICOH 2018

Read more

12 - 13 September 2018

Leuven, Belgium

Employability in the 21st Century - 2nd International Conference on Sustainable Employability

Read more