Prof. Marko Saric passed away
---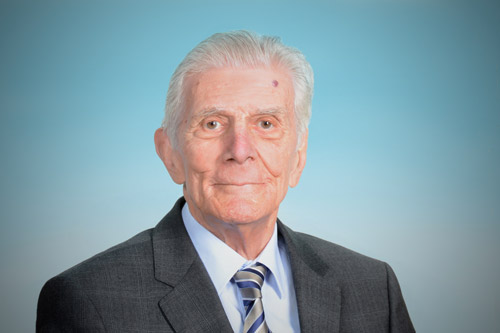 It is with great sadness that we announce the passing away of the ICOH Honorary Member Professor, Academician, Marko Saric of Croatia.
Marko was a distinguished professor, Institute Director and Academician in Croatia, in the famous Institute for Medical Research and Occupational Health, Andrea Stampar School of Medicine. He was highly active in ICOH, serving as the Board Member and as the President and the main the organiser of the most successful Dubrovnik ICOH 1978 Congress.
Through his personal contributions in toxicological research, as an educator and academician he was for decades a leading figure in the Croatian occupational health as well as at the Western Balkan and at European level. He educated a generation of occupational physicians and toxicologists in the Western Balkan and was a leading figure in the national development of occupational medicine in Croatia.
ICOH recognised Marko with the Honorary Membership and he was awarded with several national and international awards.
We express our condolences and participation in sorrow to Mrs, Dr. Saric and the family and the whole Croatian Occupational Health Community.
---
CONFERENCES
31 August - 3 September 2020

Montréal, Canada

28th International Symposium on Epidemiology in Occupational Health (EPICOH)

Read more

12-14 November 2020

Yonsei Severance Hospital, Seoul, Republic of Korea

Joint conference of Occupational Medicine and 23rd Asian Congress on Occupational Health

Read more

6 - 11 February 2022

Melbourne, Australia

33rd International Congress on Occupational Health – ICOH 2022

Read more