Thank you for participating in the ICOH 2022 global digital Congress!
---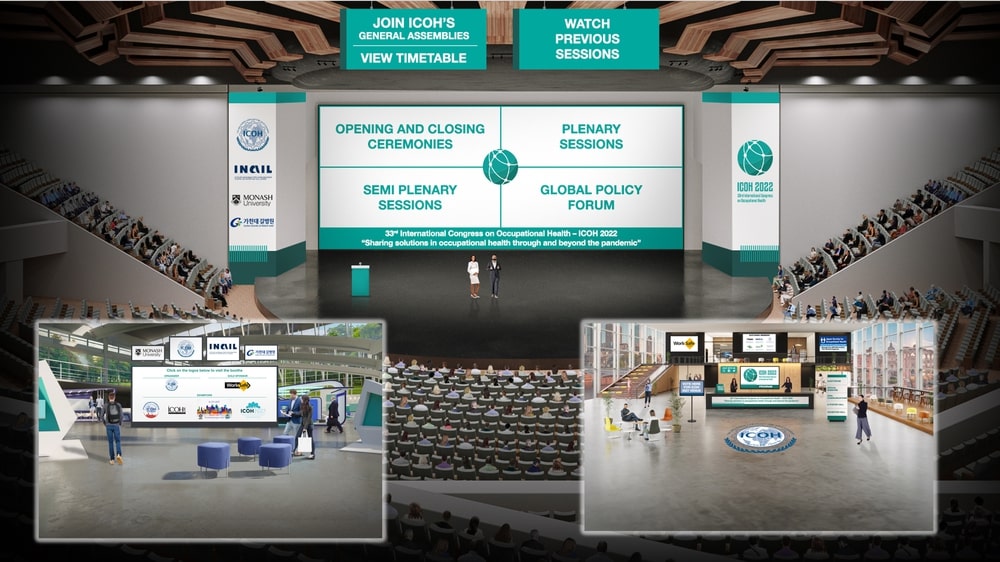 The ICOH Organizers take the opportunity to thank all the participants in the ICOH 2022 global digital Congress which took place on February 6-10, 2022!
The digital edition of the ICOH International Congress was successfully held with the participation of more than 1,400 delegates from 98 countries.
Even if very different from the traditional face-to-face congress organized every three years, the digital format has secured the exchange and sharing of state-of-the-art information, knowledge, and experience within the ICOH network and beyond. 12 Keynote and Plenary sessions, 23 Semi-Plenary sessions, 146 oral communications, 56 special sessions and 581 e-posters enriched the scientific program.
Many messages of appreciation and thanks for the event were received, repaying us of the enormous organizational effort.
We take the opportunity to remind all the congress participants that the digital congress platform will stay open until March 3 2022, 23:59 CET, therefore you can access all recorded sessions until that date.
From March 4, 2022 to June 30, 2022 all recorded sessions will be accessible to the congress participants at
https://ondemand.icoh2022.net
---