Dr. Leslie Nickels passed away
---
It is with great sadness that we announce that Dr. Leslie Nickels, Chair of the ICOH Scientific Committee on History of Prevention of Occupational and Environmental Diseases (2015-2018), passed away on November 27, 2017, with her loving husband and two daughters at her side. Leslie had been fighting a brave battle against cancer for a number of years, but this did not deter her from her passion for, and valuable contributions to, global occupational and environmental health.
Leslie was engaged in worker health and safety for almost 40 years as an activist, educator, mentor, historian, and researcher in a range of occupational and environmental activities that support social justice and worker rights. She began her career as an audiologist, but quickly found her way to public health while studying industrial hygiene at the University of Illinois at Chicago. She later completed her Ph.D. at this university. Her passion for history, leading to her leadership of the ICOH SC History, is explained by the title of her dissertation '
Curriculum for Taking up the Cause of the Working Class: The Education of Alice Hamilton
'. Dr. Alice Hamilton, who graduated from medical school in 1893, was a unique woman responsible for many of the first U.S. laws and regulations to improve the health of workers. She worked in Chicago with poor communities and applied her medical knowledge to their problems, beginning her scientific inquiry into occupational health for which she became a recognized expert. She was also a model for Leslie's research, which focused on underserved populations, migrant workers, and workers at non-fixed site facilities. Leslie's career has been devoted to developing and nurturing partnerships, education and training with an emphasis on risk assessment and management, and developing and delivering courses for local, national and international audiences.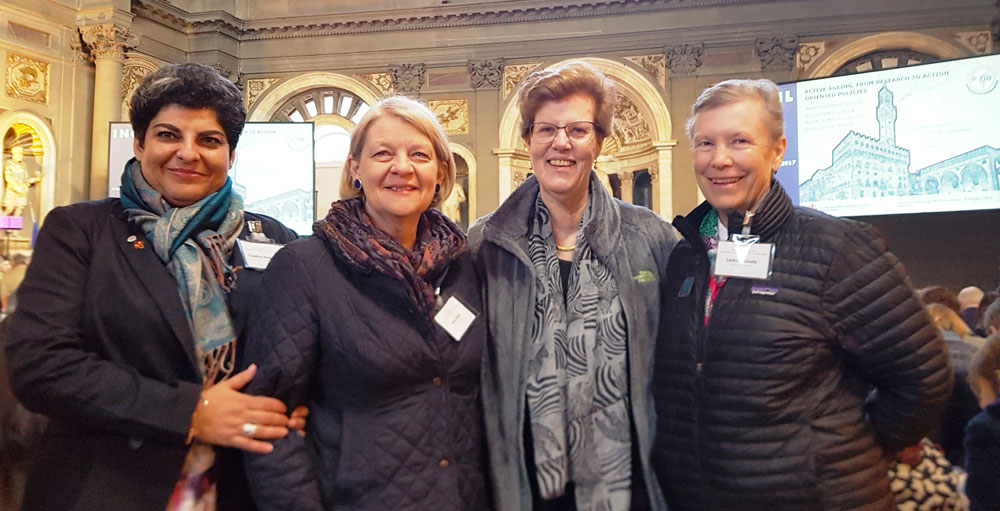 Early in her career, Leslie worked in enforcement as Director of Safety Inspection and Education at the Illinois Department of Labor, and as Program Director for Occupational and Environmental Health at the City of Chicago, until she found her way back to academia. From 1993 to the present time she was on the faculty at the University of Illinois Chicago as Clinical Assistant Professor, and prior to 2010 as Executive Director of the Great Lakes Center for Occupational and Environmental Health. As an educator, Leslie was responsible for training programs involving thousands of workers and hundreds of health care professionals and students. She and her colleagues and students created the GeoLibrary (
www.geolibrary.org
), a free global environmental and occupational electronic library of training and technical materials, which serves as a resource globally.
Leslie joined the U.S. National Institute for Occupational Safety and Health (NIOSH) in 2010 to work in the Offices of Communication and Global Collaborations. In 2014 she established the Research to Practice Office and served as its Director, supporting research to find innovative ways to move scientific findings into practice. All at NIOSH who worked with Leslie experienced her incredible optimism and determined, uplifting spirit and greatly benefited from her contributions, mentorship and friendship. As co-manager of the NIOSH Global Collaborations Office Leslie supported NIOSH's work with the World Health Organization (WHO), including chairing a Working Group on Strengthening Health Systems, Governance, Capacities and Service Delivery for Workers′ Health.
Away from work, Leslie was passionate about her loving family and her large community of friends. She loved to travel with family and friends and experience the rich diversity of different cultures around the world. Leslie was an avid knitter and always enjoyed sharing her skill and recruiting new aficionados. She was an active in her local book club where she would bring her lifelong passion for learning and her many and varied life experiences to book club discussions. Her passion and energy will be deeply missed by those who knew and loved her.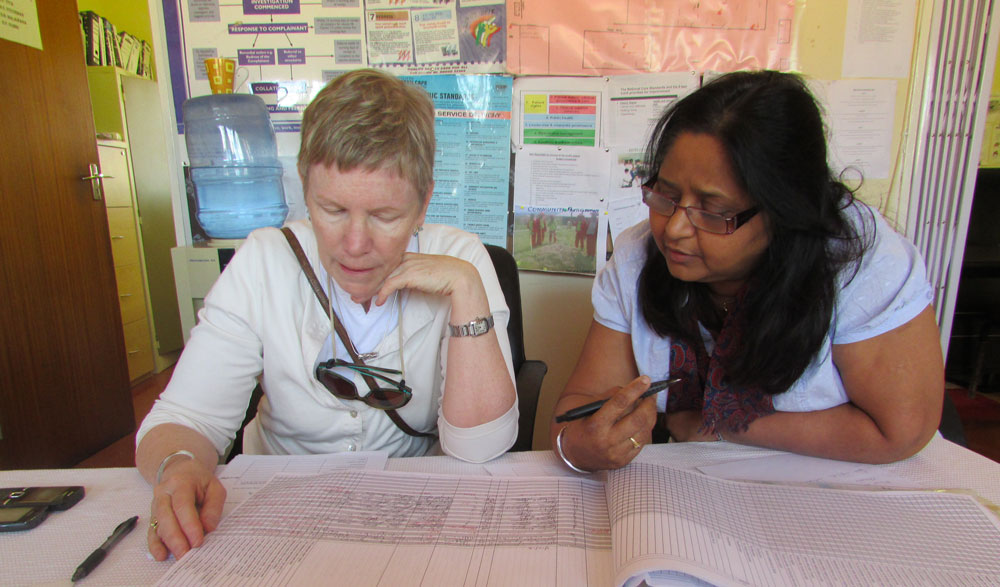 ICOH is a non-governmental organization (NGO) in formal affiliation with WHO and is a member of the WHO Global Network of Collaborating Centers for Occupational Health. Leslie made invaluable contributions to both ICOH and WHO over her several decade career on the development of global occupational health and safety and the protection of workers. Here is a tribute to Leslie from Drs. Maria Neira, Ivan Ivanov, Evelyn Kortum and Frank Pega of WHO. "
It is with great sadness that we heard that our colleague Dr. Leslie Nickels from the CDC National Institute of Occupational Safety and Health in USA has passed away after long sickness. Leslie was the heart of the Global Network of WHO Collaborating Centres for Occupational Health; she was bringing her love and enthusiasm for connections, innovations and learning for protecting and promoting the health of working people and for primary prevention of occupational diseases and injuries. Leslie was coordinating our work with the Collaborating Centres on strengthening health systems for workers' health and we were working with her on developing training materials on occupational health for primary care providers. Leslie has done a lot of great things for WHO, she created the global GeoLibrary and developed WHO training materials for occupational health in high risk sectors. Lastly, she facilitated the WHO/MOPH workshop on health coverage for workers in August 2016 in Bangkok and wrote wonderful articles about reaching out to poor workers with occupational health interventions. Our heartfelt condolences are sent to Leslie's family, friends and colleagues at NIOSH and University of Illinois Chicago. May God bless her soul. We will continue the journey carrying the candle of her love and devotion for occupational health.
".
---