World Health Assembly elects Dr. Tedros Adhanom Ghebreyesus as new WHO Director-General
---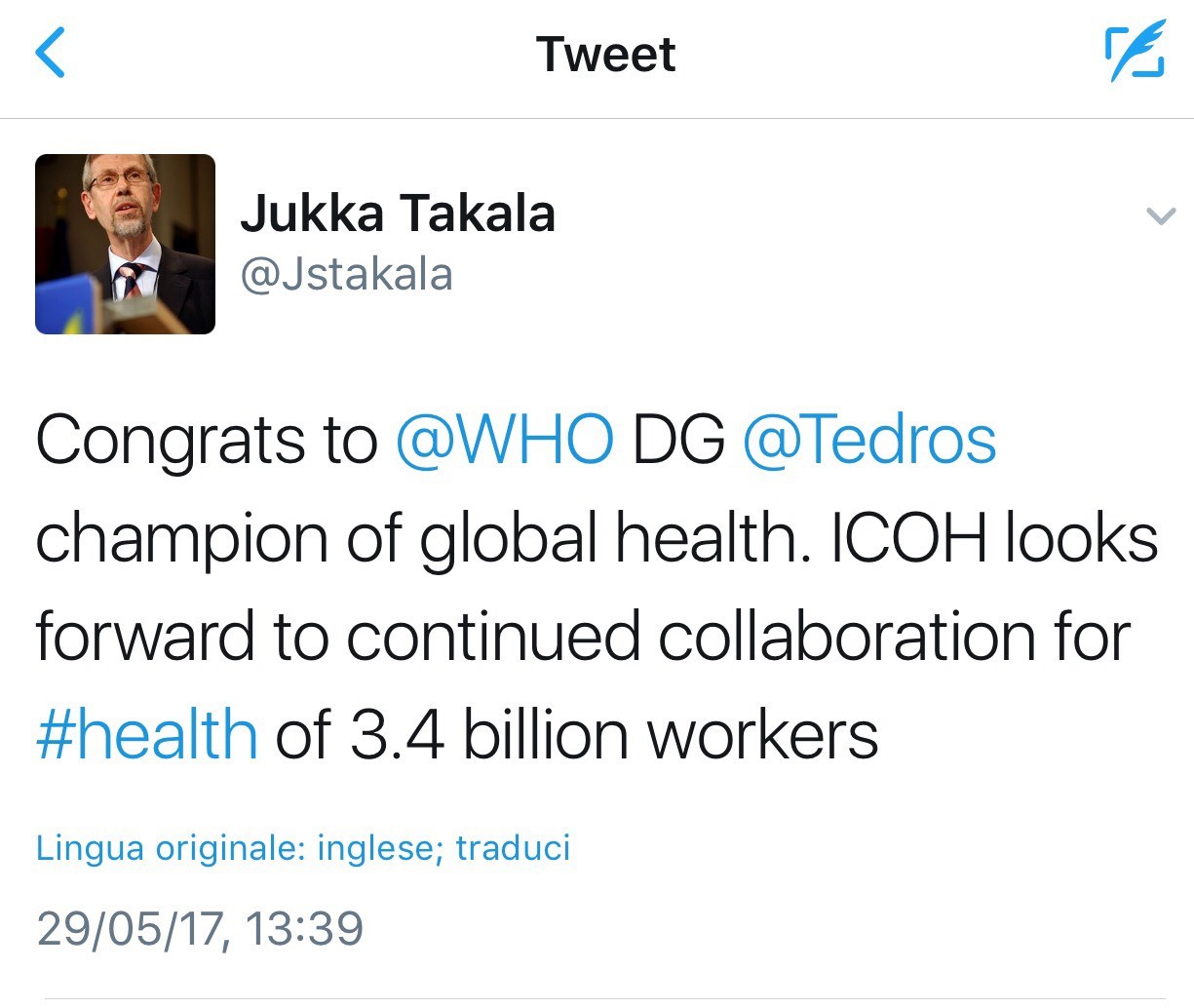 On 23 May 2017, the Members States of the World Health Organization (WHO) elected Dr Tedros Adhanom Ghebreyesus as the new Director-General of WHO.
Dr Tedros Adhanom Ghebreyesus was nominated by the Government of Ethiopia, and will begin his five-year term on 1 July 2017.
ICOH warmly congratulates the new WHO Director General, Dr. Tedros Adhanom Ghebreyesus, dedicating him a tweet:
"Congrats to @WHO DG @DrTedros champion of global health. ICOH looks forward to continued cooperation for #health of 3.4 billions workers".
For more information please visit:
http://www.who.int/mediacentre/news/releases/2017/director-general-elect/en/
http://www.who.int/dg/dg-elect/en/
---
CONFERENCES
12 - 13 September 2018

Leuven, Belgium

Employability in the 21st Century - 2nd International Conference on Sustainable Employability

Read more

29 April - 2 May 2019

Wellington, New Zealand

EPICOH - Health and the Environment at Work: the Need for Solutions

Read more

5 -7 June 2019

Odense, Denmark

Work Disability Prevention and Integration Conference 2019

Read more