ICOH publications
---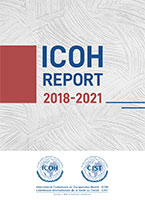 ICOH Triennial Report 2018-2021
ISBN 978-88-943469-5-4 (pdf)
Click here to read
---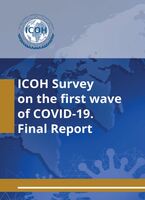 ICOH Survey on the first wave of COVID-19. Final Report
ISBN 978-88-943469-4-7 (pdf)
Click here to read
---
---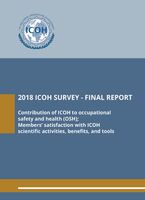 2018 ICOH Survey - Final Report
ISBN 978-88-943469-3-0 (pdf)
Click here to read
---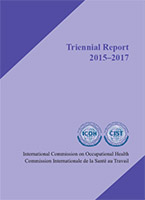 ICOH Triennial Report 2015-2017
ISBN 978-88-943469-0-9 (print)
ISBN 978-88-943469-1-6 (pdf)
Click here to read
---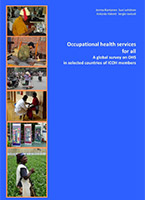 Occupational Health Services for all. A global survey on OHS in selected countries of ICOH members
Authors: Jorma Rantanen, Suvi Lehtinen, Antonio Valenti, Sergio Iavicoli
ISBN 978-889-434-692-3 (pdf)
Click here to read
---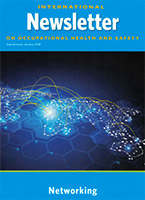 International Newsletter on Occupational Health and Safety
Editor-in-Chief: Suvi Lehtinen
Published by ILO in collaboration with ICOH and the and the Department of Public Health/Occupational Health of Helsinki University (HU)
Click here to read
---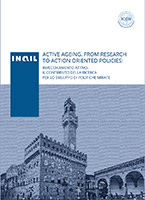 Active Ageing. From research to action orientied policies
Authors: Cristina Di Tecco, Diana Gagliardi, Sergio Iavicoli
Published by INAIL in collaboration with ICOH
ISBN 978-88-7484-544-6
Click here to read
---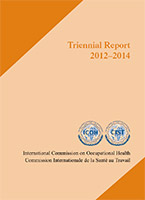 ICOH Triennial Report 2012-2014
ISBN 978-952-261-550-3 (print)
ISBN 978-952-261-551-0 (pdf)
Click here to read
---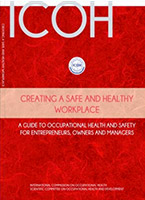 Creating a Safe and Healthy Workplace. A Guide to Occupational Health and Safety for Entrepreneurs, Owners and Managerse
Prepared by: Brandi Karasiewicz Alford, Shannon Lynch, Ida Rosenblum, Craig Kullmann
Edited by Tee L. Guidotti
Assisted by Tayseer El-Faki Mustafa
Click here to read
---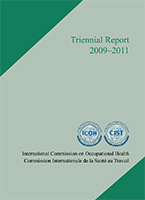 ICOH Triennial Report 2009-2011
ISBN 978-952-261-177-2
Click here to read
---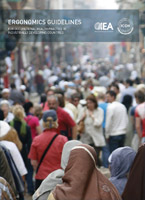 ICOH e IEA Ergonomics Guideline April 2010
Edited by Pat Scott, Kazutaka Kogi, Barbara McPhee
ISBN978-3-935089-16-3
Click here to read
---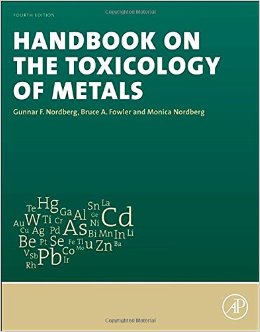 Handbook on the Toxicology of Metals 4th Ed.
Edited by Gunnar F. Nordberg, Bruce A. Fowler and Monica Nordberg
ISBN978-0-444-59453-2 (print 2 volume set)
Click here for more details
---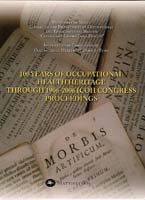 100 Years of Occupatinal Health Heritage
Through 1906-2006 ICOH Congress proceedings
Project Direction: Pier Alberto Bertazzi
Scientific Supervision: Antonio Colombi
Technical Coordination: Alessandro Spallanzani
---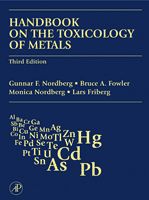 Handbook on the toxilogicology of metals
3rd Ed Editors: Nordberg G.F, Fowler BA, Nordberg M, Friberg L.
Imprint: Academic Press Publication
Date: 25 May 2007 Hardbound, 992 pages,
ISBN-13: 978-0-12-369413-3
ISBN-10: 0-12-369413-2
Price: GBP 175 USD 299.95 EUR 250
---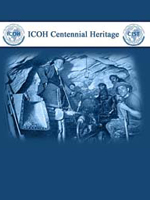 ICOH Centennial Heritage
Scientific Coordinators Sergio Iavicoli, Luigi Tomassini,
Scientific Support Raffaella Biscioni, Valentina Guastella, Carlo Petyx
Editorial Support Fabio Boccuni, Daniela Fano, Bruna Rondinone
The ICOH Centennial Heritage is a major project to reconstruct ICOH historical roots on the occasion of its centennial celebration.
The work is the outcome of ICOH general secretariat, Department of History and Methods for Historical Preservation of the University "Alma Mater Studiorum" (Bologna) and National Institute for Occupational Safety and Prevention (Rome) with the fruitful collaboration of Library staff at "Clinica del Lavoro Luigi Devoto" (Milan).
This work witnesses the huge effort to organize ICOH historical memory, historiographic sources from secretariat archives, perusal of ICOH 28 congress proceedings and scientific journals like "Il Lavoro" and "Il Ramazzini".
We look forward to receiving in the future more historical contributions by other Institutions so that the project can be broadened and adequately accessed along its 100 years of history, the history of the oldest scientific and professional society in the world in the field of workers' health protection.
---